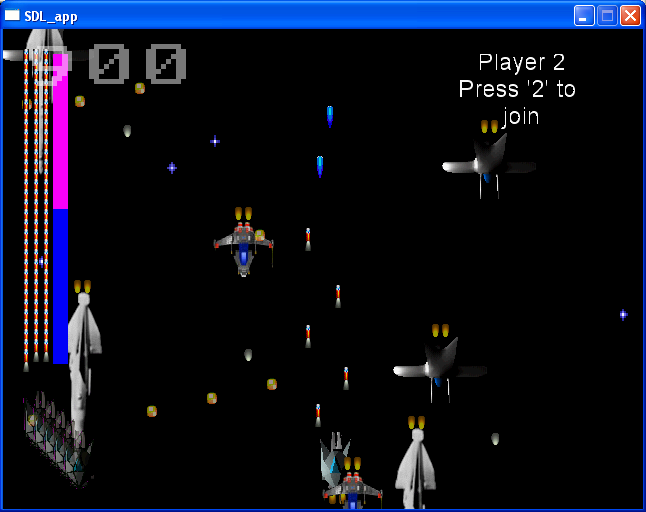 Star Phalanx is a frentic, fast-paced, visceral arcade game programmed in FreeBASIC for Win32 and Linux. It also does windows and fellates you when you get tired.

Wednesday June 29, 2005
Posted by SJ Zero

Star Phalanx is a completely playable and enjoyable game. All the changes to be made to it are intended to make it even better. For example:
-Network co-operative multiplayer support!
-High scores tracked through the internet, so you can see who has the highest scores of all time!
-A completely redone menu system to allow for full customization of the controls using the UltimaLib input library
-Moving the renderer to omaLib will increase speed by several times
-Enemy spawn scripting to ensure a consistent experience