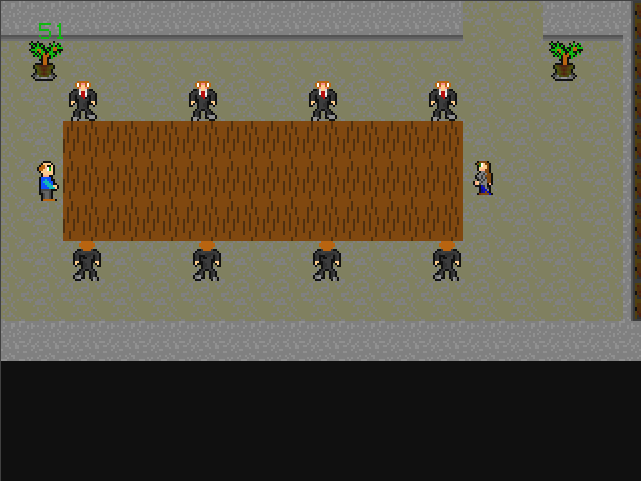 Nietzsche is the result of the Spring 2003 RPGDX 48 hour Competition, in which it placed third among many contestants. Since then, it has been revisited by One Man Army productions as Nietzche SE, which incorporates many fixes, new features, and other exciting things. It is the unofficial prequel to Quest for a King, chronicling events which happened long before the events in Quest for a King. It is the only One Man Army RPG to support random battles.

Wednesday June 29, 2005
Posted by SJ Zero

Nietzsche is, as far as I'm concerned, finished until the DJRPG engine port powering Quest for a King is completely finished and ready to have a final release. Nietzsche is not a priority, but when it becomes one, I'd like to give it an art overhaul similar to the one Quest for a King has recieved so far. There are bugs in places, but overall the game runs, and that's all I expect it to do until the true final version comes out.
March 27, 2004
Posted by SJ Zero
Except for sound, this 1.0 release of Nietzsche SE should work absolutely perfectly. It has a tonne of new features, and the battle system has been revamped with new spells and a new weapon, and rebalanced to be easier, while providing more strategic possiblities. Enjoy it, because I won't be revisiting Nietzsche until at least next year, after the JRPG engine has evolved considerably.