Rambo vs. Kitty Cat is a devious, surreal shooter in the perliminary stages of development. Right now there are over half a dozen unique enemies, but only one gun and one level.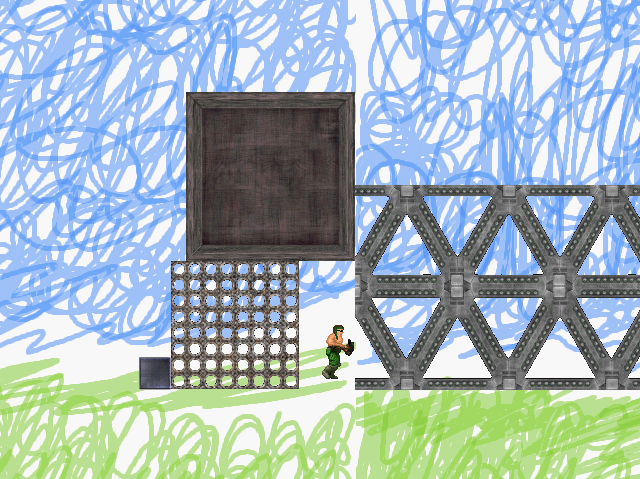 Monday October 29, 2006

Posted by SJ Zero

I've updated the beta to run in 16-bit mode instead of 15-bit mode, because many machines had issues with 15-bit mode. If RvK has failed in the past for you, try it again. Hopefully you'll be pleasantly suprised.
Oh yeah, and there's an RvK2 in development. New weapons. New maps. New particle effects. Should be pretty.

Wednesday June 29, 2005
Posted by SJ Zero

Rambo Vs. Kitty Cat
This silly game is actually deceptively fun, so I'm going to continue developing it. Right now, I have four priorities:
-Create a menu for it
-Add sound
-Create many more levels and make an end-of-level object
-Add more weapons
I've already ported it to omaLib, unlike Star Phalanx, and there was a massive performance increase because of it.