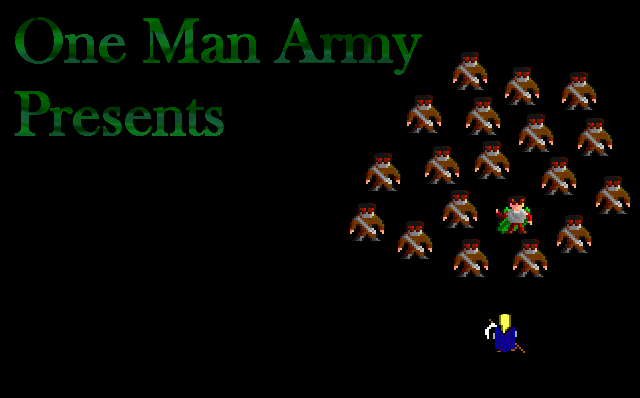 One Man Army Games is a game development group dedicated to making some of the strangest and most wonderful games on the internet. From Quest for a King to Rambo vs. Kitty Cat, One Man Army runs the gamut of genres, and attitudes towards plot, artwork, and gameplay vary from title to title, reflecting the experimental nature of their work.
One Man Army is also made up of one man, SJ Zero. Though outside help is sometimes sought, all the webpages, every line of code, every note, and every picture is done by him personally and alone. That's why we're called One Man Army Games.
That's not to say that we(I) wouldn't accept the help of a good pixel artist....any takers?